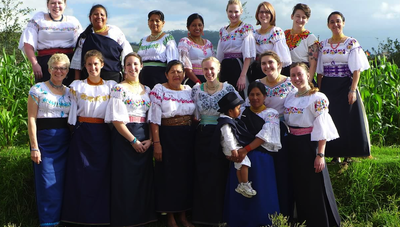 About Us 
The Wisconsin Without Borders (WWB) alliance draws on the history and values of the Wisconsin Idea, and the many remarkable partnerships that UW-Madison faculty members and students have initiated, both in Wisconsin and around the world.
Facilitated by the Morgridge Center for Public Service in partnership with the Global Health Institute and the International Division, the mission of WWB is:
"To engage the UW-Madison campus in interdisciplinary collaborations that include reciprocal community partnership, academic preparation, reflection, and action to foster sustained human flourishing in our world."  
The alliance recognizes and builds on existing institutional strengths, fostering a campus culture that encourages faculty and students to traverse disciplinary and geographic boundaries, so that their specialized studies, whether they be in the arts, humanities, sciences or professional schools, are framed in a global context, and are complemented by an inter-disciplinary fluency that will allow them to be responsible global citizens and effective global leaders.
Below is a picture of the Wisconsin Without Borders Co-Chairs at the Wisconsin Without Borders Awards Ceremony.